If you are considering relocation to Jacksonville, or are a new member of our community, here are some links to other community organizations which may be of interest to you:
Jacksonville Jewish Federation
Jewish Family & Community Services
Jacksonville Chamber of Commerce
Jewish Family & Community Services
Medicare Counseling
Are you confused about your Medicare benefits? ElderSource and Jewish Family & Community Services (JFCS) are partnering to provide free, unbiased Medicare Counseling. Appointments are required, no walks will be seen.  To schedule your appointment, please contact Hilary Rotenberg at 904-394-5722.  JFCS is located at 6261 Dupont Station Court East, Jacksonville, 32217.   
What can the SHINE Program do for you?
 Help you understand your Medicare Benefits.
 Help you determine which Medicare Prescription Drug Pan best fits your needs.
 Answer your questions about Medigap, long term care insurance policies, and other health insurance programs for seniors.
 Assist Medicare beneficiaries with specific areas, such as home health benefits, Medicare claims and appeals, and other Medicare issues.
SHINE (Serving Health Insurance Needs of Elders) is a program of the Department of Elder Affairs through ElderSource.  Make an appointment to speak with a trained SHINE
counselor to maximize your Medicare benefits. To learn more, visit www.FloridaSHINE.org.

PJ Library
The award winning free program for books and music is open to all families with Jewish children in Jacksonville.  If your children are between the ages of 6 months and 8 years are eligible. Please sign up now by going to pjlibrary.org/communities/jacksonville, or calling Whitney Kuvin at 904-394-5724.
Meals4You
JFCS, in partnership with River Garden, is pleased to bring you our  meal program, Meals4You, from our kitchen to yours. Meals are delicious, convenient and delivered right to your door. Jewish dietary laws observed. Call Whitney for more information at (904) 224-6287.

Call2Go
Call2Go is the transportation program at JFCS.  We work with Checker Cab.  We are happy to schedule rides for Shabbat and Holy Days at no charge.  We also provide rides for medical appointments and quality of life events.  Call  Whitney for more information 904-224-6287.

JFCS Food Drive  
The JFCS Food Pantry serves over 77,000 meals each year and summer demands are very high. 
Meeting the needs of those who are hungry in our community is an on-going challenge and there are times of year when demand is high - holidays, cold weather, and summertime. The Food Pantry is open on Tuesdays and Thursdays at Jewish Family and Community Services (JFCS) from 1:00 to 3:00 PM.  Right now, JFCS is requesting the following food items: peanut butter, jelly, canned meats, canned vegetables and fruits, cereal and spaghetti sauce. Please help make an impact by dropping off your food donations to:
Jewish Family & Community Services
6261 DuPont Station Ct. E.
Jacksonville, FL 32217

For more information, call 904-448-1933 or visit us at jfcsjax.org.
Thank you for caring, thank you for your support, and thank you for making an impact.  Donations can be made online by following this link. For more information, contact JFCS by calling (904) 448-1933.
 
Create A Jewish Legacy
Please remember the Jacksonville Jewish Center and community in your will. Learn more here.
Mercaz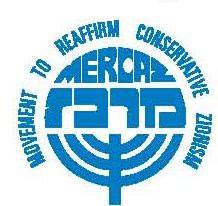 Mercaz, the political arm of the Zionist movement for Conservative Judaism, both here in the USA and in Israel, needs you! 
Join or renew your membership. The number of members we have results in greater representation in the World Zionist Organization as we fight for religious pluralism in Israel.
Applications, stamped and pre-addressed envelopes, and the current Mercaz newsletter are now available on the table in the Center's front lobby. Contact Sylvia Lubliner at 880-0475 for more information. Aside from membership fees, there is no further solicitation!